Interested in our services or want to ask something? Contact us!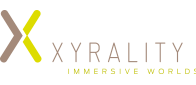 You are here: Home / Services / Russian Android App Translation
Russian Android App Translation
Translating your application to Russian can make a huge difference to the willingness of the users to install it. Let's get it straight. No matter how excellent your application may be in terms of functions, users will not come flooding through your doors if they do not understand it. Having a Russian version is essential if you want to market your product in Russia, Ukraine and Belarus.
How Can We Help?
Android app translation is exactly the premise around which our Russian translation service works. Our native Russian translator can help you localize the application, its description for the Google Play, keeping in mind all the nuances of your product. How to start? Simple. Send your resource file to us and pay for the translation. We'll get back to you with the translated file in a day or two.
Once you have the application localized, use our Android App Marketing Service to get media coverage of the application launch and reach the Russian consumers.
Translation Case Study
Click the link below to read our case study describing how Salesphone.net used our Russian translation service to promote their application in Russia and achieved outstanding results.

Russian Translation Case Study: Sales Phone App
Rate
$0,015 USD per 1 character